[raw]
What is dbDOS™ PRO 6?
[line] [clear h="5″]
| | |
| --- | --- |
| | dbDOS™ PRO 6 is the next generation of DOS support on the Windows® 64-bit operating systems. dbDOS™ PRO 6 does not care if your DOS applications are stand-alone or networked, dbDOS™ works the same way regardless of DOS application type. Simply put, dbDOS™ PRO 6 is the fastest way to DOS on Windows®. |
| | |
| --- | --- |
| dbDOS™ PRO 6 is fast! It's now 33% faster than all prior versions of dbDOS™! The product has been optimized from top to bottom and the results are stunning. For extreme performance, use the new Windows® DirectDraw® feature and add an additional 15% speed increase over the 33%. Now that is fast! dbDOS™ PRO 6 removes all the tedious time-consuming things to try to get DOS to run on Windows 64-bit machines. The NEW combined dbDOS™ VM is one of the fastest DOS engines on the planet that can support both stand-alone and networked based applications. | |
| | |
| --- | --- |
| | The new optimized wizards with their new look and feel makes getting to DOS applications a breeze. dbDOS™ PRO 6 updates the EasyDOS™ utility that allows you to build a configuration in 3 easy steps. No other DOS emulator is that fast or that easy. |
| | |
| --- | --- |
| There is simply no DOS emulator on the market that will give you the simplicity of printing on modern printer hardware that dbDOS™ PRO 6 brings to the party. dbDOS™ PRO 6 supports 5 distinct print modes… it can print old reports like it is 1989 on the latest printer and because the wizards are so fast, you can try each print type until you find the one that works best in less than 5 minutes. The print features in dbDOS™ PRO 6 are simply amazing! | |
| | |
| --- | --- |
| | The updated dbDOS™ Configuration Manager now streamlines the process if using the wizard approach, or makes it even faster with the advanced configuration creator. dbDOS™ PRO 6 allows you to use your DOS based .bat files, works with .com files, and comes standard with 4DOS™ command-processor available with each configuration created. The new sort features makes it faster for people to find the configuration they are looking for, a real improvement. |
dbDOS™ PRO 6 isn't just for dBASE programs, even though the product is optimized for them, it fully supports FoxPro 2.6, Lotus 123, Harvard Business Graphics, Paradox 4.5, WordPerfect 5.1, and almost any other DOS based application you need to run on 64-bit Windows®.
[one_sixth]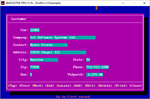 [/one_sixth] [one_sixth]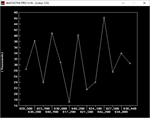 [/one_sixth] [one_sixth]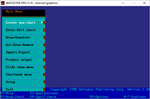 [/one_sixth] [one_sixth]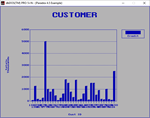 [/one_sixth] [one_sixth]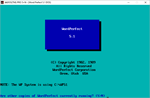 [/one_sixth] [one_sixth]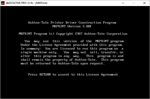 [/one_sixth]
dbDOS PRO 6 is the most reliable way to enable virtually any DOS-based application to run on Microsoft's Windows® Vista, Windows® 7, Windows® 8/8.1, Windows® 10, Windows® Server 2008, 2012, and even 2016. It is not a version of dBASE™, just the DOS Emulation/Virtual Environment needed to run DOS programs on Windows 64bit.
Even with all this power and flexibility dbDOS™ PRO 6 still makes it as easy as three simple steps to get dbDOS™ running on Windows® 64-bit OS's.
[clear h="15″]
[clear h="25″]
[icon60 url="/step-1/" bg="EEE" bg_ico_hover="cc0000″ ico="9″] Backup your programs and data and copy to new machine. [/icon60]
[icon60 url="/step-2/" bg="EEE" bg_ico_hover="0f53ff"] Install dbDOS™ PRO 6 and Configure. [/icon60]
[icon60 url="/step-3/" bg="EEE" bg_ico_hover="6cb100″ ico="21″] Click and run! [/icon60]
[clear h="25″]
[line] [clear h="25″]
[bbutton url="http://store.dbase.com/SearchResults.asp?Cat=29″ target="_blank" tagline="15 Day Money Back Guarantee" bg="518500″] BUY NOW [/bbutton]
[clear h="25″]
Customer Testimonials
[line] [clear h="5″] [slider height="160″] [s]
"Thanks dBase, dbDOS™ has saved me over $100K that I was looking at to rewrite all my dBASE™ DOS applications! Cheers!"
[/s] v [s]
"Thank you for making it soooo easy to move! I'm very happy with it."
[/s] [/slider]
Partner Testimonials
[line] [clear h="5″] [slider height="160″] [s]

"I am now able to migrate all my customers to modern hardware and software! We no longer have to stockpile old PC Hardware!"

[/s] [s]

"My clients are all calling asking how soon can they upgrade, my phones are ringing off the hook!"

[/s] [/slider]

[clear h="30″] [/raw]

[clear h="25″]